Intent: At Stratford-Sub-Castle School, we pride ourselves on celebrating all children and acknowledging that we are all unique and that this is something to be proud of.
PSHE is a vital part of a child's education as it allows children to acquire the knowledge, understanding and skills that are needed to manage their lives, both now and in the future. With our programme of study having a huge focus on mindfulness, mental health and well-being, we hope our pupils will be equipped with the skills to identify and manage their emotions and different situations they may face. We aim for our pupils to leave our school as responsible, independent global citizens that are able to enjoy and appreciate 'Life in all its fullness'.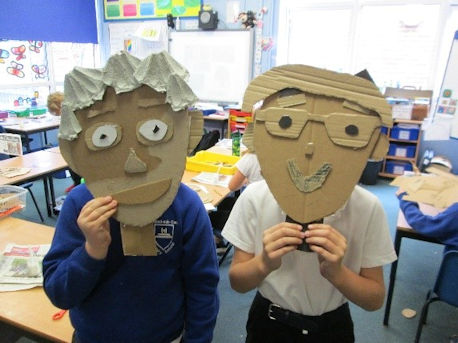 AThe overarching concepts for PSHE at Stratford-Sub-Castle Primary School are:
IDENTITY
RELATIONSHIPS
A HEALTHY, BALANCED LIFESTYLE,
IDENTIFICATION OF RISK AND SAFETY
DIVERSITY AND EQUALITY
RIGHTS, RESPONSIBILITIES AND CONSENT
CHANGE AND RESILIENCE
POWER
CAREER
Implementation: At Stratford-Sub-Castle, we have chosen to follow the programme of study – JIGSAW, which covers both PSHE and SEAL objectives. JIGSAW combines PSHE Education, emotional literacy, mindfulness, social skills and spiritual development. Every year group is taught the same unit at the same time, which allows for a feeling of community across the school. Sex and Relationship Education is delivered in Term 6 during the unit 'Changing Me', and this is a tailored plan for each individual year group to meet the needs of the different age groups.
As well as discrete lessons, PSHE is also embedded throughout our curriculum and daily life: school assemblies, collective worship and the general ethos of the school allow children's spiritual, moral, social and cultural curiosity to be stimulated, challenged and nurtured.
Sex and relationships education – 'Changing Me' JIGSAW piece
The DFE statutory guidance (England 2019) expects schools to deliver work on puberty. This sits under the Health Education statutory expectations. Lessons on human reproduction are left to the discretion of the school. However, Jigsaw believes children need to understand this before they leave primary school so that:
a) they see that puberty needs to happen to enable them to have babies in adulthood
b) this knowledge helps to safeguard them.
The specific sex education content (puberty and human reproduction) is taught through the Changing Me Puzzle (delivered in the last term of the academic year). The specially-commissioned animations of the female reproductive system and the male reproductive system provide a visual resource to enable children to understand how the body changes and develops in puberty. This work is done in the context of managing change and is age-appropriate.