We are 'Team Stratford' a Church of England Primary School
Our vision: LIFE IN ALL ITS FULLNESS


Our values: PEACE, LOVE and JOY


Our mission: To be a beacon of inclusive excellence, providing a balanced and broadly based education; producing confident, resilient, tolerant and enthusiastic young people who live and work well with others and who know and live out their rights and responsibilities as global citizens.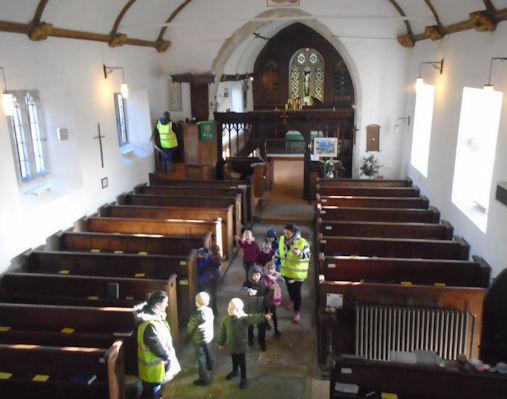 Our school aims are to:
ensure that each person knows they are valued and supported, so that they can reach their full potential; spiritual, emotional, social, physical and intellectual, in an ethos of Christian love, peace and joy
serve the whole community and warmly welcome children and their families whatever their faith, culture or means
fuel and sustain every child's love of learning
provide a happy, safe and stimulating environment so that each pupil has the opportunity to achieve and acquire skills and knowledge required for life now and in the future in a meaningful way
create an active, positive and purposeful learning environment where effort, progress and attainment are encouraged, recognised and celebrated.
PEACE LIKE A RIVER * LOVE LIKE AN OCEAN * JOY LIKE A FOUNTAIN
British Values
The DfE has reinforced the need "to create and enforce a clear and rigorous expectation on all schools to promote the fundamental British values of democracy, the rule of law, individual liberty and mutual respect and tolerance of those with different faiths and beliefs."
The Government set out its definition of British values in the 2011 Prevent Strategy, and these values were reiterated in 2021.  These values are:
Democracy
The Rule of Law
Individual Liberty
Mutual Respect
Tolerance of those of Different Faiths and Beliefs
For information regarding the day-to-day implementation of these values please see the Promoting British Values Statement and other relevant documents.  These documents can be found on the Policies section of the website.